PLEASE CONTACT CITIZENSHIP QUICKLY-AAA REAL ESTATE WITH ANY QUESTIONS THAT YOU MIGHT HAVE.
I am Tom Norfleet, the Founder and CEO of Citizenship Quickly-AAA Real Estate. I graduated from Presbyterian College in Clinton S. C. and got a BS degree in Psychology in 1975.
I went from being a Tennis Pro from 1972-1983 right out of college and owning a successful tennis retail business to owning a successful investment and insurance marketing company in the USA for many years and retired from that business a long time ago.
My firm was always in the top 1/10 of 1% in the USA in the Investment and Insurance Business.
I have an extensive background in the investment field having as my past certifications the series 6,63, and 26 in the USA and Modules M9A, M8, M9, M5 in Singapore.
Our firm at the present DOES NOT hold itself out as an Investment Advisory Firm nor do we recommend any type of Securities to our clients or give out investment advice dealing with securities. We also are not an accounting firm and we do not do tax work for our clients.
CONTINUOUSLY KEEP YOUR TAX RATE
TO ZERO OR CLOSE TO ZERO?
THE PERFECT TAX SYSTEM THAT YOU WILL NEVER GET FROM YOUR ACCOUNTANT.
I passed my series 6, 63, and 26 from the USA in 1986 and held these Securities' Licenses for many years as a Financial Advisor to sell Investment products and had passed the modules 5,8, 9, and 9A in Singapore and the information I am about to tell you about I never learned in all the training I got when I passed these very complicated tests and you will never hear about them from your accountant either.
NOTE: I AM CURRENTLY NOT A FINANCIAL ADVISOR NOW AND DO NOT RECOMMEND FINANCIAL PRODUCTS SUCH AS SECURITIES.OUR COMPANY, CITIZENSHIP QUICKLY-AAA REAL ESTATE, IS REAL ESTATE LICENSED IN THE COUNTRIES OF ST.KITTS AND NEVIS.
You will learn in five minutes below what I never learned in all of my training in dealing with investment products.
I learned this simple information from researching and making mistakes.
First of all, leaving your high tax country like Germany, Australia, Norway, Sweden, or France and getting permanent residency in a Territorial Tax or Pure Tax Haven country in itself will not stop your taxes.
Neither will just moving out of the USA and relinquishing your U.S. Citizenship stop your tax if you are a U.S. Citizen.
If you do not develop a knowledge on this matter or let our company educate you in debt to stay on the right track you might regret what you have done when you move or relinquish your citizenship and pay literally hundreds of thousands or even millions of U.S. Dollars, Australian Dollars, Euros, UK Pound Sterling Or New Zealand Dollar in lost money to taxes and compound interest.
CONTACT OUR COMPANY TO SET UP A CONSULTATION TO DIRECT YOU TOWARDS THE BEST DIRECTION TO ACCOMPLISH YOUR GOALS.
We are one of the most knowledgeable companies in the world in this field having done many citizenship applications for people from many different countries. Our main focus are quick Economic Citizenships because they can be obtained in as quick as two months with no residency requirements depending on the country.
I am Tom Norfleet, the Founder and CEO of Citizenship Quickly-AAA Real Estate. I graduated from Presbyterian College in Clinton S. C. and got a BS degree in Psychology in 1975.
How much can out-sourcing for employment, lowering your corporate and individual tax bill to zero save you over the long term?
Example: Let's say you currently live in a high tax country and you are clearing after all expenses before taxes 300,000 USD a year.
WHAT MAKES US DIFFERENT ?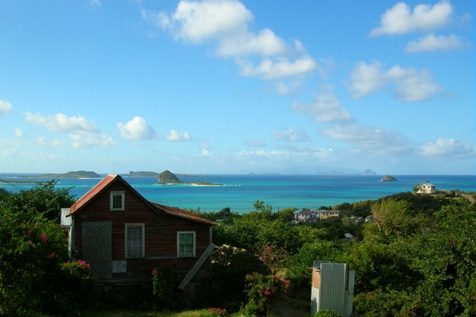 ST. KITTS TO GET YOUR INCOME TAXES CLOSE TO ZERO
This German was paying out a tremendous amount in income taxes in Germany.
PRENUPTIAL AGREEMENTS,OFFSHORE BANKING
WHY YOU SHOULD HAVE AN OFFSHORE BANK ACCOUNT? ARE THEY LEGAL? HOW DOES THIS RELATE
OFFSHORE COMPANY TO LOWER YOUR TAXES
At least 18 companies, including Nike, Microsoft and Apple, are stashing profits in offshore tax havens likely…
SECOND CITIZENSHIP,SECOND PASSPORT
If you are going to buy a life insurance policy, you better do so before you have a health problem;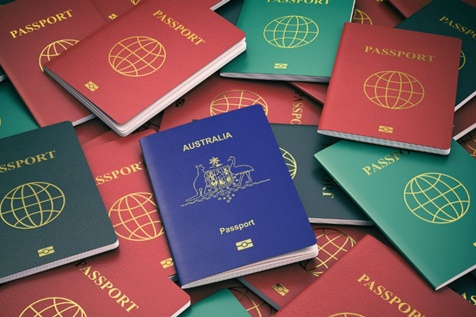 RELIQUISHING OR RENOUNCING U.S. CITIZENSHIP
Most people that RELIQUISH OR RENOUNCE their citizenship are usually citizens from the USA and do so for tax reasons so most of this section will be dealing with U.S. Citizens but some of this information will be dealing with other high tax countries as well.
If you are from other high tax countries that tax worldwide income based on residency and not citizenship from such countries as Australia, Ireland, United Kingdom, Germany, Sweden, Norway, Finland, New Zealand, Greece, Italy, Slovenia, Israel, France, China, Iceland, The Netherlands, Belgium, Austria, Denmark, Japan and Portugal there will be a separate section for you on this topic.
The act of relinquishing citizenship if you are a U.S. Citizen is done outside the USA at a U.S. Consulate or U.S. Embassy.
Sometimes the reason for relinquishing citizenship whether it be a U.S Citizen doing this or a citizen from another country is a foreigner might want to get the same citizenship of his spouse and that new country where he is trying to get citizenship from does not allow dual citizenship so the old citizenship is given up by the foreigner in order to get the new citizenship.
Someone also might want to get citizenship in the foreign country he is currently working because he might be barred from certain business opportunities in that country because he is not a citizen of that country and in order to get the new citizenship, he might have to relinquish his former citizenship.
Have you ever heard the old saying "the only thing that is for sure is death and taxes"?
Well the death part is correct but not the tax part.
I was searching for a passport so I did not have to spend so much time getting visas everywhere I went with my company for business trips and Tom Norfleet and his lawyer made the process so simple and he was so patient in answering all of my questions.
My wife and I got our citizenship approval in only about 3 months and Tom was so helpful. We really like the property we bought that qualified us for our citizenship and passport and the property has appreciated greatly since we bought it.
Our family had considered getting a second passport for years but had put it off. We are so glad we went through the process. We can go to countries visa free now that we could not go to before and Tom Norfleet and his team were so helpful in getting our citizenship approval completed and they did so at a lower price than any place we had contacted.
The Caribbean is the prettiest place in the world. We spend part of the year in St. Kitts and part of the year in China. Tom and his team made it so easy for us to get through the process. We are now setting up a business in the Caribbean.
Our flagship service that helps entrepreneurs and investors create and execute a bespoke offshore Plan for tax and financial optimization, immigration, and investments.
Andrew and our Strategy Team work with you to create a holistic approach that gets results.
For clients with annual incomes of US$300,000 OR a net worth of $1 million or more.
NOMAD CAPITALIST
PRIVATE CLIENT
Enjoy a higher level of service designed for those that expect only the best. Your personal Client Relationship Manager will arrange everything from the moment you start to ensure the seamless experience you've earned.
Andrew and our team will work with you personally throughout the entire process.
For clients with investable assets of US$5 million or more.